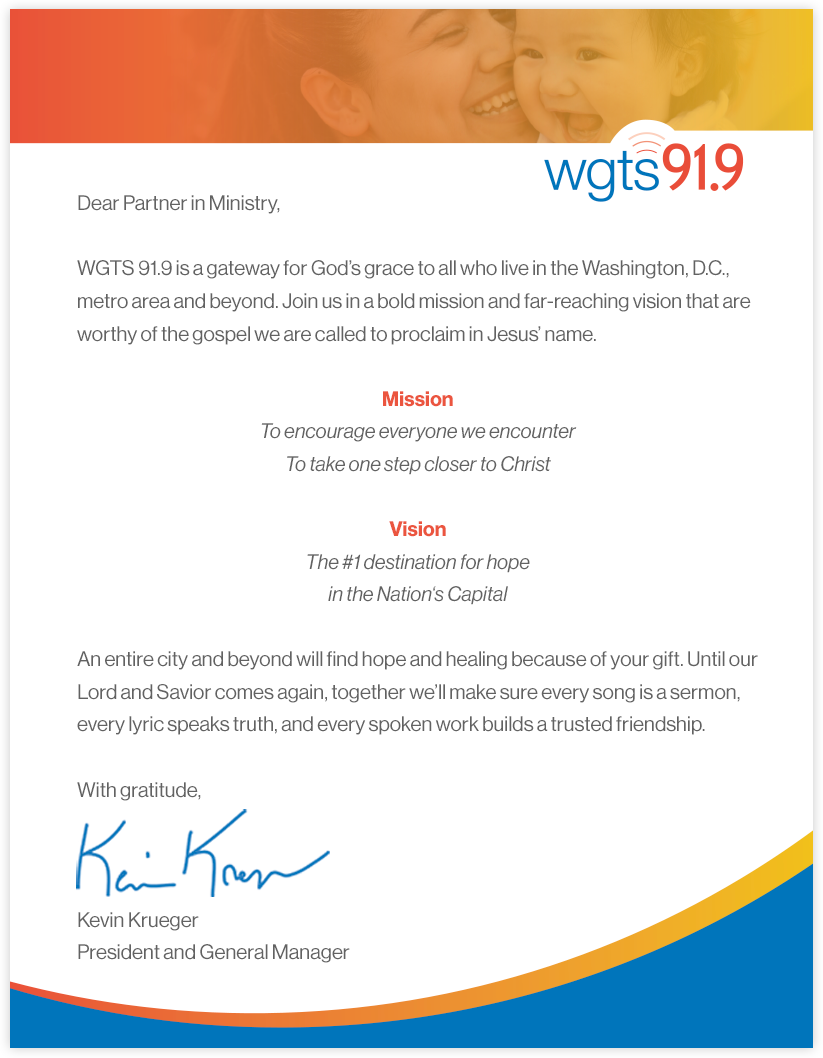 celebrating your support
WGTS 91.9 greatly honors and respects your passion to inspire the people of Washington, D.C., with faith, hope, and courage. We want you and the entire listening family to know the impact of your faithful support – that because of you there are many in this city who have been blessed by this ministry, even in their most trying times.
The WGTS 91.9 Wall of Honor commemorates your generosity by name or anonymously. Before a watching world, you are modeling Christian stewardship and encouraging other listeners to also champion this ministry.
Here are the categories of recognition for the WGTS 91.9 Wall of Honor.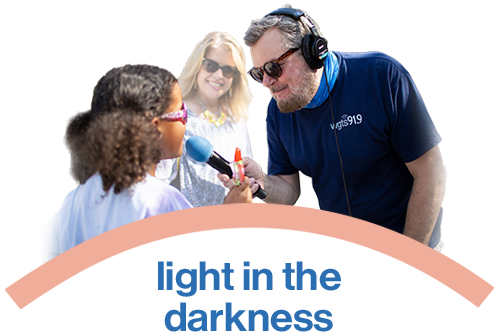 Standing strong and shining bright in the center of a raging conflict for our hearts and minds.
Read more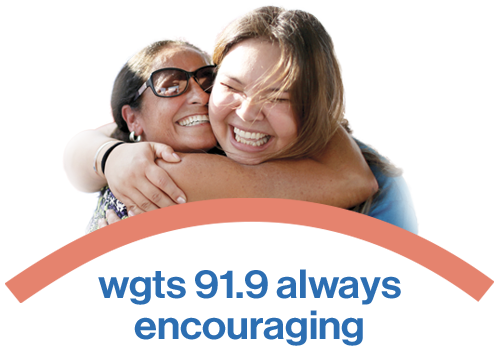 WGTS 91.9 ministries on the air, online and person to person are wide-ranging and far-reaching.
Read more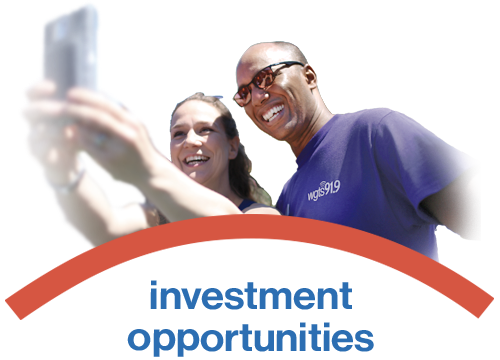 resources to stand strong
providing spiritual resources needed every day to those in our city and beyond in the battle to remain faithful.
Read more

ensure an unwavering mission
eliminating the $10 million debt incurred when saving the station and broadcast license for continued ministry
Read more

doing good, day and night
transitioning to a live and local format evenings and nights too – just when spiritual needs are the greatest in our city
Read more

new ways for a new generation
reaching listeners who no longer tune in to traditional radio – now turning to the internet for spiritual resources
Read more

forever in the nation's capital
endowing WGTS 91.9 to offer a message of hope until Jesus comes again – in both good and difficult times.
Read more

frequently asked questions
Regarding tax-exempt status, financial reporting, fundraising efficiency, gift types, and the WGTS 91.9 privacy policy.