Let us put aside the deeds of darkness and put on the armor of light.
Romans 13:12, NIV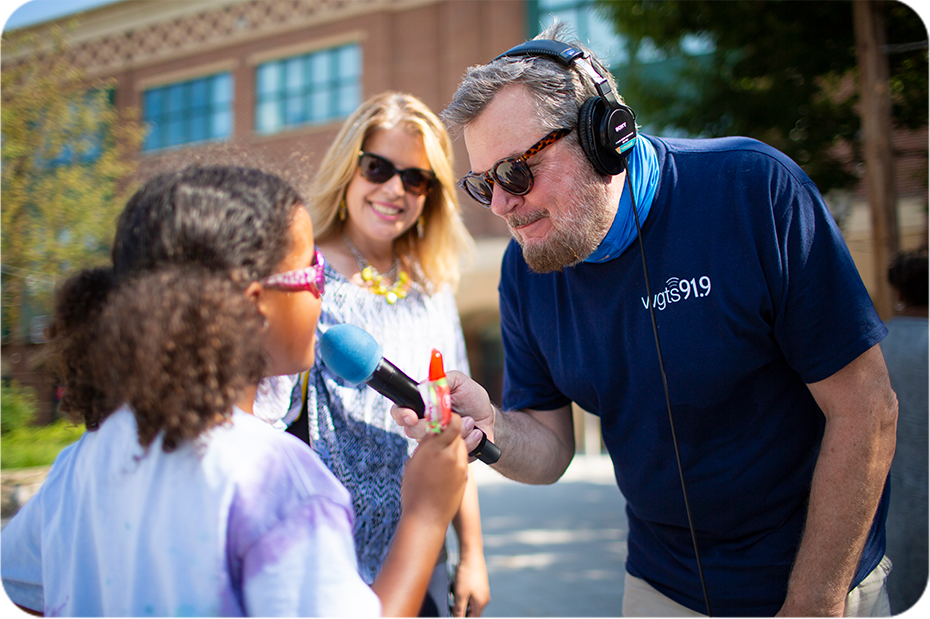 As believers in Jesus Christ, we are called to stand strong and be a light that shines in the darkness.
We live at the center of a raging conflict for our hearts and minds.
People are broken by poverty, abuse, health crises, partisan politics, and failed relationships. Though we search for hope, the results are short-lived.
For over 60 years, WGTS 91.9 has stood watch over this city day and night with encouraging music and uplifting messages in Jesus' name.
With your help, we will inspire everyone we encounter to join in, stand strong, and take one step closer to Jesus every day.
A Snapshot of the D.C. Community
WGTS 91.9 is called to serve: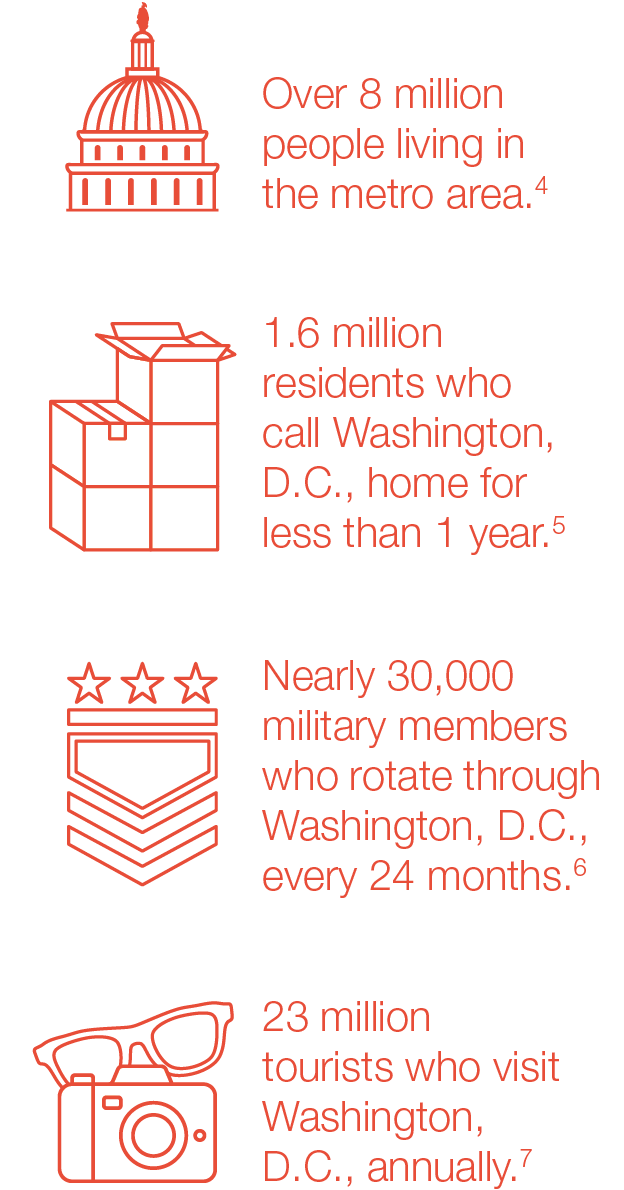 Your Unique Opportunity to Reach a Complex Audience
The Washington, D.C., metro area is in a constant state of transition as government ebbs and flows, and as we host the constant stream of visitors and new residents to our city. Our potential audience expands daily.
More than 1 million people in the Washington, D.C., metro area commute to work every week – and many tune in to radio. The WGTS 91.9 weekly audience size ranges up to 600,000 listeners.
In addition to our traditional broadcast, many listen on mobile apps and social media platforms. We're reaching a new generation of consumers who are searching for on-demand content.
WGTS 91.9 is uniquely positioned to be a Christian witness and source of encouragement for everyone who listens, from long-term residents to short-term visitors.
The opportunity we have for increased impact together is unprecedented.
Click here to see footnotes.