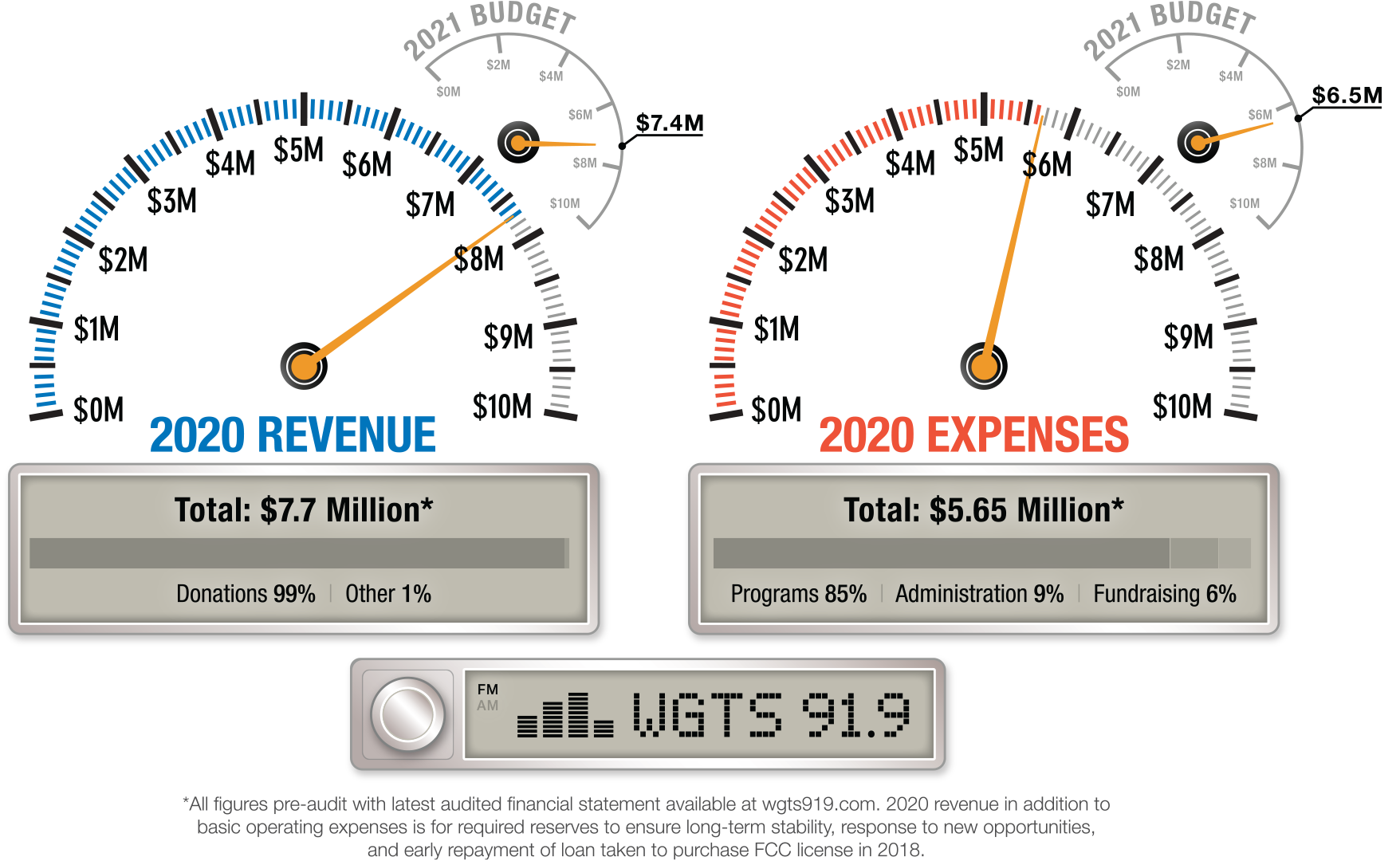 We are in a battle to remain faithful. Every day WGTS 91.9 provides listeners across our city the spiritual resources they need most. There are many expenses for our life-changing broadcast, concerts, and community events – including administrative and technical support.
You Can Help Keep Our City Faithful!
Our plans for expansion are important, but we cannot ignore current needs. Our budget for continued operations is increasing in 2021 to account for the much-anticipated new evening broadcast that will be fully live and local. This includes production and listener care teams ready to engage in real-time conversation with the WGTS 91.9 listening family.
More than 8 million people live in the Washington, D.C., metro area. The WGTS 91.9 audience size ranges up to 600,000 listeners every week. Our Christ-centered broadcasts bring encouragement and hope to one of the most influential cities in the world. Together, we are making a difference in our Nation's Capital and beyond—and with your help we can do much, much more.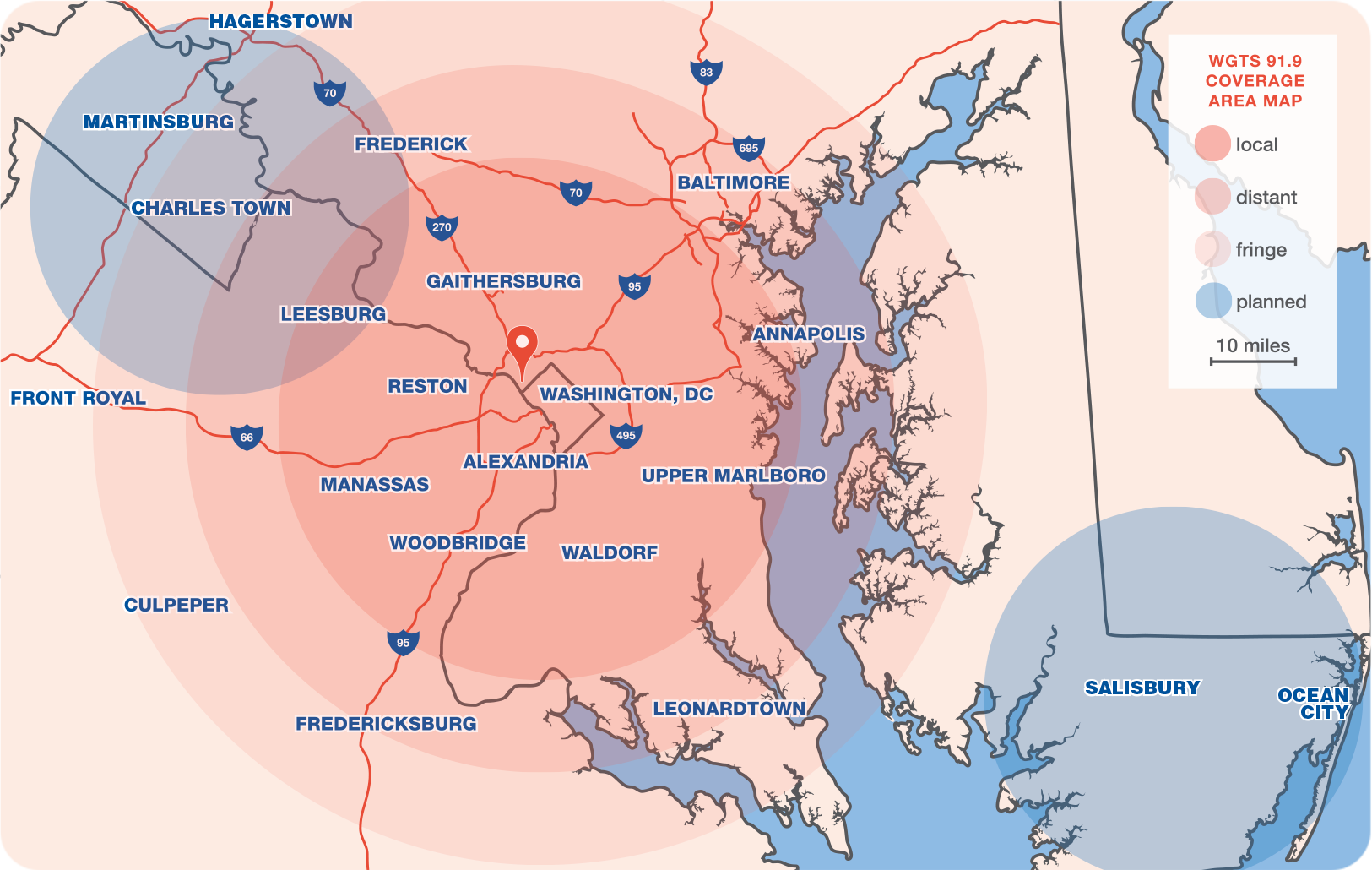 Give Hope to More Hurting People
In 2021, our goal is to extend the WGTS 91.9 signal to the Eastern Shore – from Chincoteague to Rehoboth Beach, including the towns of Ocean City, Cambridge, and Salisbury. This expansion will enable over 8 million annual visitors, 500,000 residents, and 8,000 Salisbury University students to be encouraged by the unique blend of music and spiritual conversation found only at WGTS 91.9 – and to every day take one step closer to Christ!
We're also exploring ways to extend the reach of WGTS 91.9 towards the Potomac Highlands covering Charlestown, West Virginia, and the nearby towns of Hagerstown, Frederick, and Winchester.
These two areas of expansion will require a total investment of approximately $1.4 million over and above our much-needed operational budget. With partners like you who pray and who give toward these needs, we will reach nearly 1 million new potential listeners!