To the weak I became weak, to win the weak. I have become all things to all people so that by all possible means I might save some.
1 Corinthians 9:22, NIV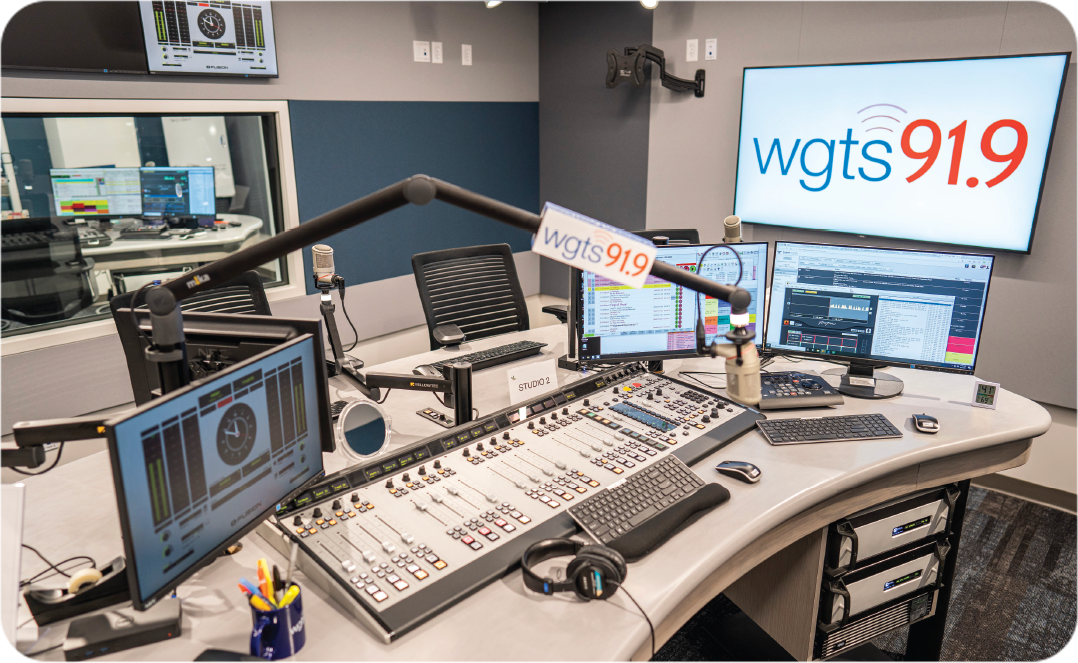 About 1 million people in the Washington, D.C., metro area commute to work on metro trains and buses – listening to radio and watching video streams. WGTS 91.9 has the expertise to reach a much broader audience by livestreaming on the WGTS 91.9 website and the most popular social media platforms.
Keeping Up With Critical Communications
Three years ago, WGTS 91.9 began streaming short two- and three-minute daily videos using only an iPhone. Now, more advanced video equipment is required to keep our growing audience engaged.
God is calling WGTS 91.9 to reach out by all possible methods to show His love and faithfulness. Join us by providing much-needed, updated video equipment for livestreaming.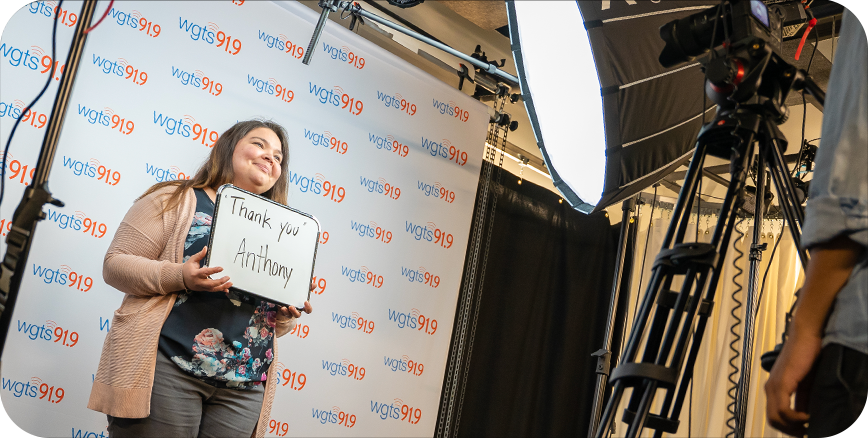 Let's Transform an Entire Generation
Our video studio in the new WGTS 91.9 broadcast center is the setting for our daily livestreams of show segments and popular content, such as Health Tips, Hometown Heroes, and Breakaway interviews. With new equipment, we will produce high-quality Facebook and YouTube live shows featuring in-studio performances and conversations with chart-topping Christian music artists.
Right now, we need partners like you to provide $75,000 to finish installing livestreaming camera systems in our on-air studios. Once we have reached this goal, we will be able to fully launch this exciting new video ministry!
Your impact will be felt for years to come as you invest to help reach people right where they are, so they can take one step closer to Jesus Christ.